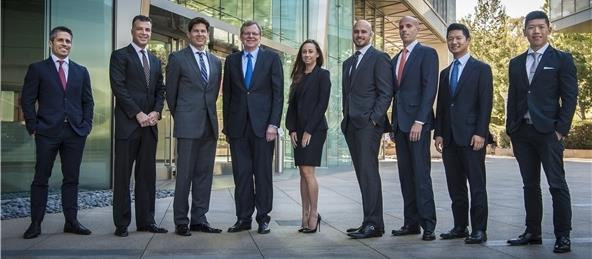 About us
The Tracy Group
Our team of investment professionals provides financial services and investment strategies to a select group of highly accomplished individual and institutional clients. Located in Century City, Los Angeles we serve clients throughout the United States. Our team is led by five veteran advisors, David Tracy, Charles Tharnstrom, Chris Chapin, Len Kortekaas, and John Paffendorf who collectively have over 115 years of investment experience. We cater to sophisticated individuals, families and institutions who value the intellectual rigor and clear mindedness of our approach. Clients include entrepreneurs, Fortune 500 executives, hedge fund, private equity and investment management principals, entertainment professionals, ultra affluent families, owners of private corporations and non-profit organizations.
Our Investment Approach
We believe that wealth should be managed to achieve outcomes that are personally meaningful to each of our clients. Combining the behavioral and financial components to investing requires experience and a deep understanding our clients and the purpose for their wealth. As such we spend significant time assessing and quantifying each client's investment personality and risk tolerance. Next we assist them in quantifying and articulating their specific purposes and goals. Ultimately we create and implement customized discretionary portfolios designed to meet those personally meaningful purposes and goals. Our client's portfolios prioritize liquidity, consistency and net return after taxes and fees.
We are very experienced investors. We are actively engaged in the investment markets continually assessing market inefficiencies and identifying assets that are improperly placed. As portfolio managers we do not blindly follow a given model. Rather we recognize that in times of market stress historical models no longer work and all asset classes move downward in unison. Recognizing the limitations of model driven portfolios we apply a collaborative and nimble approach that spurns the herd mentality relying more on market insight and the knowledge we have gained over multiple market cycles.
The Breadth of Our Services
The clients we serve have complex needs. We look to be a single resource for the varied demands that significant wealth can entail. Our longevity as a team has provided us with an extensive network of contacts within and outside of the Firm. We are a gateway to in-depth advice and guidance in multiple disciplines:
Wealth planning services including trust and estate planning services, wealth transfer, philanthropy and next generation education and involvement
Liquidity event strategies and planning
Concentrated and restricted stock strategies
Credit and specialized lending through Bank of America, N.A.
Alternative investments
Institutional services: manager selection and oversight
Some or all alternative investments may not be suitable for certain investors. Certain alternative investments carry significant risk and are not subject to the same regulatory oversight as mutual funds and other traditional investments. For these reasons, access to alternative investments may be limited to investors who are designated as sophisticated, high-net-worth investors.
Meet the team
John Tracy is registered to do business in : AZ, CA, CO, CT, DC, DE, FL, GA, IL, IN, LA, MA, MD, MT, NC, NJ, NM, NV, NY, OR, PA, SD, TN, TX, UT, VA, WA
Charles Tharnstrom is registered to do business in : AZ, CA, CO, CT, DC, DE, FL, GA, IL, IN, LA, MA, MD, MT, NC, NJ, NM, NV, NY, OR, PA, SD, TN, TX, UT, VA, WA
Chris Chapin is registered to do business in : AZ, CA, CO, CT, DC, DE, FL, GA, IL, IN, LA, MA, MD, MT, NC, NJ, NM, NV, NY, OR, PA, SD, TN, TX, UT, VA, WA
Leonard Kortekaas is registered to do business in : AZ, CA, CO, CT, DC, DE, FL, GA, IL, IN, LA, MA, MD, MT, NC, NJ, NM, NV, NY, OR, PA, SD, TN, TX, UT, VA, WA
John Paffendorf is registered to do business in : AZ, CA, CO, DE, FL, GA, ID, LA, MI, NC, NJ, NV, NY, OH, OR, PA, TX, WA