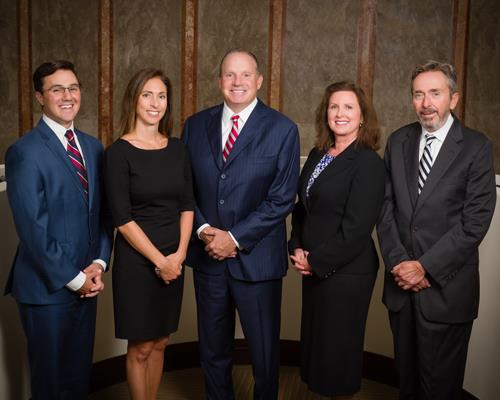 About us
About Us
The Kelley Group is a Private Wealth Advisory and investment team that caters to the needs of affluent clients. We are privileged to work with a select group of highly accomplished individuals and families throughout the United States. Founded by Steven and Rachel Kelley in 2000, The Kelley Group fosters a boutique environment experience that prioritizes warmth and immediacy, yet offers the innumerable resources and capabilities of a global financial firm.
Investment Philosophy
In our work with affluent clients, the team's strategy begins with integrated wealth management planning. At its core, the planning process determines the client's risk and reward profile. The investment strategy designed for the client, through proper allocation in a diversified portfolio, focuses on limiting overall risk to no more than what is necessary to achieve the defined financial goals. The asset allocation is comprised of a strategic long-term strategy that is interlaced with tactical investment opportunities that help take advantage of market inefficiencies. We use a broad array of investment tools in order to meet client goals that may include the following:
Disciplined Asset Allocation
Open Architecture Investment Management
Municipal and Taxable Fixed Income
Concentrated Stock Management
Alternative Investments & Private Equity
Cash/Fixed Income Management
Trust and Estate Planning Services
Differentiation in a Commoditized Industry
Service is a key differentiator in our client process. Because we advise a select number of client relationships, we are intimately involved in clients' lives, speaking to them regularly and frequently. The Kelley Group sees wealth management not as a series of tasks, but as a holistic outreach to clients and their families so they can better understand, enjoy and preserve their wealth now and for years to come.
__________________________
Certified Financial Planner Board of Standards Inc. owns the certification marks CFP® and CERTIFIED FINANCIAL PLANNER™ in the U.S.
CRPC® and Chartered Retirement Planning CounselorSM are registered service marks of the College for Financial Planning.
Asset allocation does not ensure a profit or protect against loss in declining markets.
Some or all alternative investments may not be suitable for certain investors. Certain alternative investments carry significant risk and are not subject to the same regulatory oversight as mutual funds and other traditional investments. For these reasons, access to alternative investments may be limited to investors who are designated as sophisticated, high-net-worth investors.
Meet the team
Steven Kelley is registered to do business in : CA, CT, DE, FL, IL, MA, MD, ME, MI, NC, NH, NJ, NY, OH, PA, RI
Rachel Hoffman Kelley, CFP®, CRPC® is registered to do business in : CA, CT, DE, FL, IL, MA, MD, ME, MI, NC, NH, NJ, NY, OH, PA, RI
Thierry Albertine is registered to do business in : CA, CT, DE, FL, IL, MA, MD, ME, MI, NC, NH, NJ, NY, OH, PA, RI, TX, VA, VT, WA, WI
Samuel J. Diarbakerly is registered to do business in : CT, FL, IL, MA, NH, NJ, NY