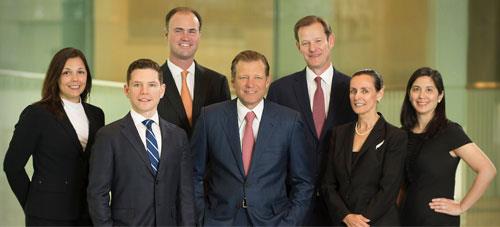 About us
Impacting Your Life...
Our private banking team works with you to help identify your goals through an understanding of your complete financial picture. Using the combined resources of Merrill Lynch and Bank of America, we help you create a personalized and disciplined plan that simplifies your life and improves your ability to achieve personal and financial success.
In a Variety of Ways...
Investments - Our advisors draw upon the investment insights and frameworks of Merrill Lynch thought leaders to provide timely, integrated and impactful solutions to clients based upon the clients risk tolerance, time horizon, liquidity needs and overall investment goals.
Team Structure - Our team has functional depth and breadth, enabling us use our experience to deliver across all facets of your wealth plan and service needs.
Legacy - We take a multi-generational approach to wealth management, allowing our clients to secure a legacy that lasts beyond their lifetimes.
Technology - We provide access to leading edge mobile and desktop technology, bringing you and your advisory team closer to your investments.
Collaboration - Harnessing the combined resources and expertise of Bank of America Merrill Lynch, we create an intimate and personal experience for our clients.
Access - We are a thoughtful, trusted and accessible resource willing to listen and offer advice, regardless of the subject matter.
Networking - We provide access to our expansive relationship network in an effort to enhance your personal and professional aspirations.
Certified Financial Planner Board of Standards Inc. owns the certification marks CFP® and CERTIFIED FINANCIAL PLANNER™ in the U.S.
Meet the team
Thomas Tyndorf is registered to do business in : AK, AZ, CA, CO, CT, DE, FL, HI, IA, IL, IN, KS, KY, MA, MD, ME, MI, MN, MO, NC, ND, NE, NH, NJ, NM, NV, NY, OH, OR, PA, SC, SD, TN, TX, UT, VA, VT, WA, WI
Christopher J. Baldwin is registered to do business in : AK, AZ, CA, CO, CT, DE, FL, IA, IL, IN, KS, KY, MA, MD, ME, MI, MN, MO, NC, ND, NE, NH, NJ, NM, NV, NY, OH, OR, PA, SC, SD, TN, TX, UT, VA, VT, WA, WI
Andrew P. Skoglund is registered to do business in : AK, AZ, CA, CO, CT, DE, FL, HI, IA, IL, IN, KS, KY, MA, MD, ME, MI, MN, MO, MT, NC, ND, NE, NH, NJ, NM, NV, NY, OH, OR, PA, SC, SD, TN, TX, UT, VA, VT, WA, WI