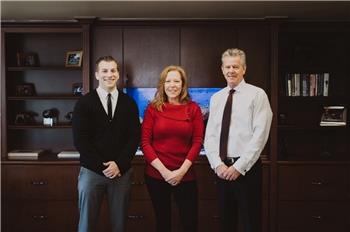 About us
Mission Statement
We seek to provide high-net-worth private investors with tailored investment advice and access to customized financial services to address the complex needs of affluent clients, all delivered with personal and timely customer service.
Investment Philosophy
Our philosophy is based on a conservative value approach to asset allocation with the goal of preserving and growing clients' wealth without taking undue risk. We develop custom strategies that emphasize diversification, and seek to allocate assets with a total return approach. *Asset allocation does not ensure a profit or protect against loss in declining markets.
Professional Experience
Our team has over 60 years of collective experience in the financial services industry. We have years of background focused on assisting high-net-worth clients with concentrated stock strategies, private money management, and alternative investments. Also, we have extensive experience in advising corporate executives and directors regarding their company holdings, stock options, and founders and incentive stock, with a specific background in the health care industry. We provide a high level of service and personal attention, while offering access to the open platform and global resources of Merrill Lynch, typically reserved for large financial institutions. *Some or all alternative investments may not be suitable for certain investors.
Meet the team
Timothy Cass is registered to do business in : AK, AZ, CA, CO, FL, GA, HI, IL, IN, MI, MT, NC, NV, NY, OH, OR, PA, TN, TX, UT
Zachariah A Harney is registered to do business in : AK, AZ, CA, CO, FL, GA, HI, IL, IN, MI, MT, NC, NV, NY, OH, OR, PA, TN, TX, UT