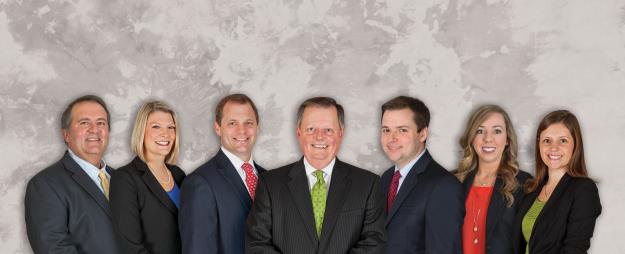 About us
Osborne Watts and Associates
Osborne, Watts & Associates is a full-service wealth management team located in Birmingham, Alabama. We are a regional leader, established as the only Private Banking and Investment Group team in Alabama, Mississippi, and Louisiana. As members of the Private Banking and Investment Group, we offer the intimacy and attentiveness of a boutique, combined with the global resources and proven capabilities of Merrill Lynch. We work exclusively with ultra-high-net-worth clients, offering a suite of services and strategies that are distinctive in their breadth, scope, and sophistication.
We recognize that affluent clients have different needs. Client wealth may be institutional in scale, but client priorities, family dynamics, and concerns are decidedly personal in nature. At Osborne, Watts & Associates, we never lose sight of that balance. We look to advance client financial goals by offering institutional-quality strategies, access, and pricing. However, we recognize that our success is not measured simply by analytics and numbers, but in the quality of client life, and the positive impact that wealth can have on families and communities.
Our National Recognition
Our team has garnered national recognition for excellence:
Brad Osborne, the founding partner of our team, was named one of the Top 1,000 Financial Advisors in America by Barron's Magazine from 2010 – 2013.1
The Clients We Serve
Our team is specially qualified to serve affluent individuals and institutions. Individual clients include entrepreneurs, business owners, corporate executives, and their families. We are attuned to the varying needs of multiple generations of families, and seek to promote financial education and the smooth transmission of values across generations. Our services include day-to-day needs like bill payment and reporting, and long-term needs like wealth transfer strategies and portfolio management. We pride ourselves on our superior service ethic. Each of our team members plays a distinctive role; together, we create a client atmosphere that is personal, attentive, intimate, and customized.
Brad Osborne is designated as a Global Institutional Consultant at Merrill Lynch – one of approximately 80 advisors firm-wide that hold this qualification. In this capacity, he works with defined benefit plans; public, corporate, and Taft-Hartley retirement funds; endowments; and foundations. Our team provides institutional clients with a range of services that draw upon our own strengths as a team, as well as the wider capabilities and in-depth resources of Merrill Lynch specialists. We are well trained in meeting the regulatory and reporting requirements of institutional investors; our longevity in this role attests to our exactitude and sensitivity in responding to the particular challenges of institutional clients.
Our Focus
A collaborative relationship based on trust and transparency is the driving force behind our customized advice and strategies.
Our Offerings
We offer a range of services and strategies for individuals, families, and institutions: Private Wealth Services
Portfolio management
Concentrated stock management
Retirement planning strategies
Trust and estate planning services
Lending services from Bank of America, N.A
Philanthropy
Institutional Consulting Services
Access to Investment Policy Services
Strategic asset allocation*
Manager searches and oversight
Performance measurement
Custody of assets
Investment advice and guidance
________________________________________
Meet the team
Brad Osborne is registered to do business in : AL, AR, CA, CO, FL, GA, IL, IN, LA, MA, MD, MN, MS, NC, NJ, NY, OH, PA, RI, SC, TN, TX, VA, VT, WY
Neal Carroll, CFP® is registered to do business in : AL, AR, CA, CO, FL, GA, IL, IN, MA, MD, MN, MS, NC, NJ, NY, OH, PA, RI, SC, TN, TX, VA, VT, WA, WY
Mary Anne Phillips, CFA is registered to do business in : AL, AR, CA, CO, FL, GA, IL, IN, LA, MA, MD, MN, MS, NC, NJ, NY, OH, PA, RI, SC, TN, TX, VA, VT, WA, WI, WY
Claudia Johnston is registered to do business in : AL, AR, CA, CO, FL, GA, IL, IN, MA, MD, MN, MS, NC, NJ, NY, OH, PA, RI, SC, TN, TX, VA, VT, WA, WY