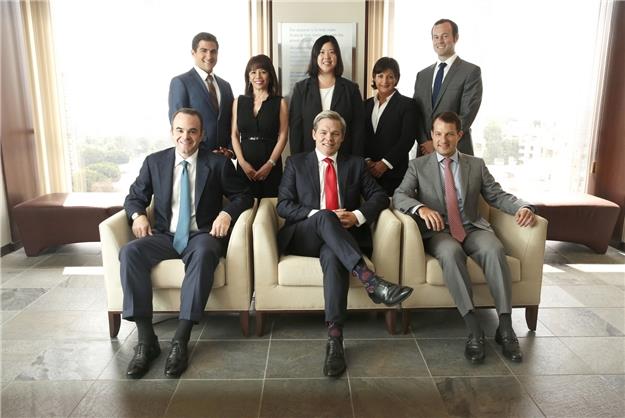 About us
The MPF Private Wealth Group
Headquartered in Los Angeles the MPF Private Wealth Group works with a select number of ultra affluent families to manage, preserve and transfer wealth effectively. We offer the insight and knowledge of a team of professionals who have extensive experience in critical disciplines: investment management, trust and estate planning services, customized credit and lending, pre and post liquidity event strategy, cash flow analysis, lifestyle preservation and philanthropy. We are problem solvers relishing our ability to make client's financial lives easier through prudent strategy and diligent follow through.
Expansive Resources Coupled with Personalized Attention
As an eight person team we offer a depth of engagement, an ingrained service ethic and an integrated suite of services that are distinctive. We combine robust analysis and hands on involvement in the capital markets with a deeply personalized client ethos. Because we exclusively serve a highly accomplished clientele we are attuned to the opportunities and challenges that can accompany substantial wealth. We enjoy serving multiple client generations with the refined caliber of resources and strategy that are the hallmarks of our outreach. Our team brings a youthful intensity that enables us to connect with clients across multiple life stages, cementing our role as trusted family resources and ensuring the succession of clients' financial strategies. At the same time we offer the seasoned maturity and hands on experience of a Private Banking & Investment Group team specially accredited to serve clients who have exceptional means.
Attuned to the Needs of Wealth Creators
We are privileged to work with wealth creators and their families developing long term relationships that are grounded in client priorities. We have particular depth advising a range of clientele including entrepreneurs, real estate developers and professional investors and are sensitive to the unique circumstances behind each source of wealth. When clients encounter significant decision points in their wealth such as the transfer, sale or recapitalization of their business we apply a holistic approach that helps them optimize outcomes from multiple perspectives: professional, personal and philanthropic. We build a team around each client working in concert with a client's investment banking, tax and legal advisors to spearhead informed action and careful collaboration. Throughout the engagement we look to simplify and streamline a client's financial affairs providing a clear framework for moving forward.
Engaged in the Capital Markets
Our team is actively involved in the capital markets infusing our perspective with a timely understanding of macroeconomic trends and opportunities. We do not simply delegate or outsource investment management; we are more than 'relationship managers'. We offer a conservative investment approach that is focused on income generation, lifestyle preservation and consistency. The clients we serve have already amassed significant wealth; they look to us to preserve that wealth through risk sensitive strategies that are mindful of taxes and fees. In addition to our proprietary investment programs we supplement our portfolios with a select number of external investment managers specially chosen for their performance, risk profile and diversification characteristics.
Promoting Sound Stewardship
Our team recognizes that significant wealth can entail pitfalls as well as privileges. We work closely with clients to foster sound stewardship across multiple generations. As proponents of client education and communication we facilitate family meetings to discern and discuss collective goals as well as individual aspirations. Throughout the client relationship we are sensitive to each family's dynamics, needs and values.
We offer a suite of services grounded in unified strategy for long term wealth preservation:
Proprietary investment management
Restricted and concentrated stock strategies
Customized reporting
Liquidity event: pre and post strategies
Tax minimization strategies
Banking and lending through Bank of America, N.A.
Trust and estate planning services
Philanthropy
Meet the team
John Paffendorf is registered to do business in : AZ, CA, CO, DE, FL, GA, ID, LA, MI, NC, NJ, NV, NY, OH, OR, PA, TX, WA
Bruce C. Munster is registered to do business in : AZ, CA, CO, DE, FL, ID, KS, LA, MI, NC, NJ, NV, NY, OH, OR, PA, TX, WA
David Z. Freeman is registered to do business in : AZ, CA, CO, DE, FL, ID, KS, LA, MI, NC, NJ, NV, NY, OH, OR, PA, TX, WA
Alexander Braun is registered to do business in : CA, DE, NC, NY, TX