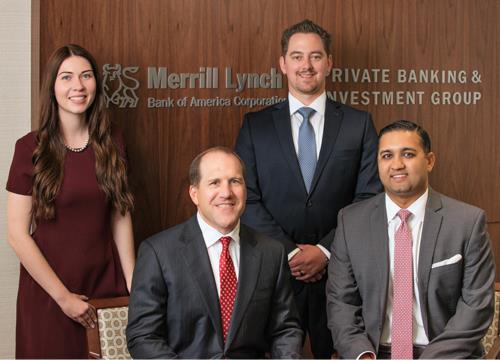 About us
The Miller Group
The Miller Group focuses on addressing the financial needs of ultra high net worth clients. Our team has significant experience in private banking with particular skill in investment management, estate planning services and capital markets. Bolstered by the capabilities and offerings of Bank of America Merrill Lynch we provide a range of wealth management services and strategies while connecting clients to an extensive network of specialists. We recognize that affluent clients have distinctive priorities. We have structured our team to address clients' day to day needs with speed and precision while advancing their long term objectives with judgment and care.
Clients
Our team serves ultra high net worth families located throughout the United States. We have significant experience in helping business owners and corporate executives navigate liquidity events and implement detailed wealth management plans to pursue their objectives. We work with multiple generations of client families to structure wealth, enhance financial knowledge, streamline governance and enact philanthropy.
The Private Banking and Investment Group at Merrill Lynch
The Private Banking & Investment Group bridges the global capital markets and private client businesses. This intersection represents best in class services normally reserved for institutional clients coupled with customized offerings for ultra affluent individuals and families:
Wealth management objective setting
Asset allocation
Professional money manager selection
Performance measurement and monitoring
Multi-firm consolidated reporting
Risk management
Capital markets execution
Concentrated stock strategies
Liability management and customized lending recommendations
Wealth transfer and philanthropic planning strategies
Private banking services through Bank of America, N.A.
Meet the team
Matthew Miller is registered to do business in : AL, AZ, CA, CO, CT, DE, FL, GA, IL, IN, KY, MA, ME, MO, NC, NH, NJ, NY, OH, TN, TX, UT, VA, WA