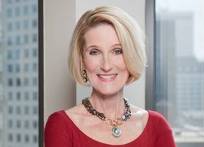 About us
Our Firm
Bank of America Merrill Lynch
Merrill Lynch is one of the world's leading wealth management, capital markets and advisory companies, with offices in 40 countries and territories. The firm is one of the top U.S. wealth managers and a world-leading provider of investment banking and institutional services, acting as a strategic advisor to governments, corporations, institutions and individuals worldwide
In order to better serve the needs of the ultra-high net worth (UHNW) community, Merrill Lynch established the Private Banking and Investment Group in 2001. PBIG features a select group of specially accredited advisors with demonstrated knowledge and experience in providing custom financial strategies to UHNW families.
Private Banking and Investment Group (PBIG)
PBIG was established to provide institutional-class investment services to ultra-high net worth individuals, families and foundations. It offers the focus and customized services of a private banking and investment boutique with the global resources of one of the world's largest financial services firms.
Our Group
Meyer DeMartini Wealth Management
The Meyer DeMartini Group is among the most highly ranked advisory teams within the private bank. The Group features seven wealth management professionals with more than 125 years of combined experience working with corporate executives, business owners and entrepreneurs. The team is led by Lorna F. Meyer, one of the nation's most highly regarded financial advisors focusing on managing wealth for ultra-high net worth individuals and families.
We partner with internal specialists, wealth strategists and legal professionals drawing on the banks global network to help individuals and families achieve their life goals, preserve wealth and shape their legacy.
What Differentiates Us:
We believe in a highly collaborative and personalized approach to financial management, offering a customizable approach to meet each client's needs rather than a single, "one-size-fits-all" strategy.
We act as a "virtual family office" for our clients, providing a single point of contact to effectively service, coordinate and manage all aspects of their financial needs and investment portfolio.
We have managed custom investment portfolios for our clients for more than 30 years. We are committed to providing enhanced income, risk management and tax and cost efficiency. We focus on managing both investment grade tax-free municipal bond and high-quality equity income portfolios.
We offer access to one of the industry's most respected and awarded global research and asset management platforms.
Clients benefit from exclusive insight and access to opportunities in traditional investments, hedged investments, private equity and other alternative investments.
Our Philosophy and Process
Wealth Management is a collaborative process that begins with developing a deep understanding of our clients' needs and goals.
It is a disciplined process of discovery and planning that enables individuals to define and prioritize their objectives and implement strategies of appropriate risk to successfully achieve their goals related to lifestyle, family, wealth transfer, philanthropy and more.
In regard to investment philosophy, we are benchmark aware, but judge ourselves on our ability to manage risk and meet our clients' targeted rates of return. We invest with a margin of safety with the goal of avoiding the permanent impairment of capital. We also strive to maximize risk-adjusted returns, whereby clients are highly compensated for the risk they assume in their portfolios.
Additionally, we believe in actively managing our clients' portfolios and adjusting asset allocations2 as warranted by global macroeconomic conditions. We maintain a high degree of liquidity and flexibility in our clients' portfolios to effectively manage market volatility.
Finally, we proactively implement best practices for sustaining family wealth across multiple generations. Our approach includes a values-based framework and a highly coordinated family team, including your established estate attorney and CPA, as well as Merrill Lynch specialists in estate planning and philanthropy.
Investment Planning
In developing investment plans for our clients, we follow a disciplined four-step process:
Develop a deep understanding of the clients objectives, risk tolerance, required investment income and their anticipated rate of return. These serve as the foundation for the client's investment plan.
Construct a strategic long-term asset allocation in keeping with the client's goals and objectives. Alternative investments and non-correlated asset classes are included in the portfolio when appropriate.
Overlay our long-term allocation with a tactical strategy to take advantage of trends in the financial markets and global economy.
Monitor investment portfolios to confirm that our clients' goals are being met. All clients receive a monthly performance report featuring the rate of return for the month, calendar year and from inception along with standard deviation to illustrate how much risk has been taken to achieve portfolio returns.
Integrated Services
Cash Management & Banking3
Checking/Debit/Credit Card Services
Online Bill-Pay and Year-End Expense Summary
Tax-Free Cash Sweep/Institutional Money Markets
Venture Distributions/Funds Management

Personalized Lending & Credit Facilities3
Securities-Based Lending at Libor-Based Rates
Margin Loans and Business Loans

Values-Based Financial Strategies and Tax Planning Services
Wealth Management Planning
Balance Sheet and Net-Worth Statement
Goals-Based Funding Analysis
Expense and Cash-Flow Analysis
Risk Management, Insurance, Liability Analysis

Estate, Trust and Philanthropic Planning Services
Trust and Estate Analysis
Intergenerational Wealth Transfer Analysis
Philanthropic Goals Analysis and Strategy
Trust and Foundation Administration

Asset Allocation & Portfolio Management
Client Specific Investing and Targeted Return Model
Global Strategic and Tactical Asset Allocation
Manager Due Diligence and Selection (30 Dedicated Analysts)
Discretionary Stock Management
Tax Planning Services
Consolidated Performance Reporting (Monthly)
Regular Portfolio Optimization/Re-Balancing

Alternative Investments
Customized Products
Research/Due Diligence
Diversified Hedge Funds
Direct Private Placements
Private Equity Placements
Managed Futures

Concentrated Stock Strategies
Stock Sale and Option Exercise Advice
Stock Option Exercise/Restricted Stock Sales
Pre-Paid Forward Sales
Charitable Trust Strategies
Lines of Credit to Diversify Portfolio

________________________________________________________________________

1 Some or all alternative investments may not be suitable for certain investors.

2 Asset allocation does not ensure a profit or protect against loss in declining markets.

3 Banking products and services provided by Bank of America, N.A.

For the sixth year running and since the recognition's inception, Bank of America Merrill Lynch was named Institutional Investor magazine's "Top Global Research Firm of 2016." This was achieved by BofA Merrill Lynch Global Research winning 242 total team positions — more than any other firm — in the 12 Institutional Investor research team surveys published this year. Institutional Investor magazine announced BofA Merrill Lynch Global Research as the Top Global Research Firm for 2011, 2012, 2013, 2014, 2015, and 2016 based on surveys held throughout the year. The magazine creates rankings of the top research analysts in a wide variety of specializations, drawn from the choices of portfolio managers and other investment professionals at more than 1,000 firms. For more information about this award, go to http://www.iim.ag/topfirms.
Meet the team
Lorna Meyer is registered to do business in : AR, AZ, CA, CO, CT, DE, FL, HI, IL, IN, MA, MD, MN, MT, NC, NJ, NV, NY, OH, RI, SC, TN, TX, UT, VA, VT, WA
James DeMartini IV is registered to do business in : AR, AZ, CA, CO, CT, DE, FL, HI, IL, IN, MA, MD, MN, MT, NC, NJ, NV, NY, OH, RI, SC, TN, TX, UT, VA, VT, WA
Andrew J. Meyer is registered to do business in : AR, AZ, CA, CO, CT, DE, FL, HI, IL, IN, MA, MD, MN, MT, NC, NJ, NV, NY, OH, RI, SC, TN, TX, UT, VA, WA