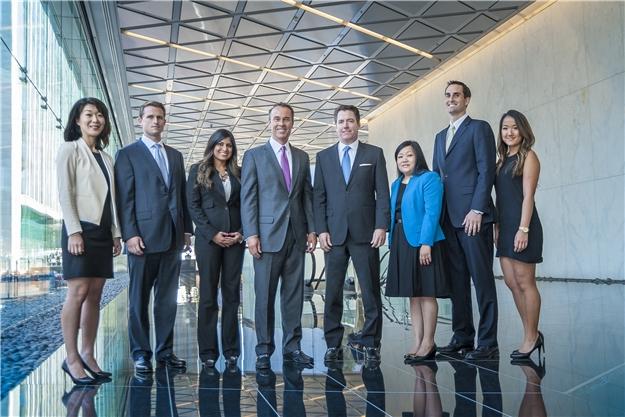 About us
The McNamee White Group
The McNamee White Group is a leading wealth management team that caters to the needs of successful individuals, families, and institutions. Located in Los Angeles, we are privileged to work with a select group of clients who have complex needs, compelling opportunities, and demanding requirements. We have built our team specifically to respond to the exacting requirements of substantial wealth; we have diverse backgrounds and skill sets, creating a synergy of effort and attention. We exclusively work with affluent and ultra-affluent clients, endowing our perspective with a knowledge and insight that come only from experience.
Our team has enjoyed a number of national honors:
Barron's magazine, Top 100 Advisors in America, 2015.*
Barron's magazine, Top 1,200 Advisors in America, 2014-2016.*
Barron's magazine, Top 1,000 Advisors in America, 2011 through 2013.*
The Financial Times, Top 400 Financial Advisors in 2013 and 2014.*
A Different Approach to Wealth Management
We recognize that affluent clients want rigorous and thoughtful strategies delivered in a highly personalized fashion. We deliver on this expectation. We combine robust offerings with an intense focus on client needs. We understand that wealth does not exist in a vacuum. We spend significant time discussing a client's family, professional, and philanthropic goals. We enhance this analysis with recurring assessments of changing circumstances, timeframes, and risk thresholds. We know that every client is unique; our team approaches each relationship mindful of the particular needs of each client. Clients speak to us directly and frequently; we promote a team atmosphere that prioritizes service and accessibility.
The Clients We Serve
We provide personalized wealth management services for affluent executives, entrepreneurs, entertainment and sports professionals, private equity partners and wealthy families. The clients we serve span a wide geographic range and continues to grow through client referrals, partnering, and professional alliances. We are keenly attuned to a client's investment needs and risk tolerances. We work closely with clients to develop individualized strategies that seek to reduce volatility, promote consistency, and simplify the complexity of clients' financial decisions. We value wealth preservation as a foremost objective; we seek to pursue client goals in a conservative and deliberate manner.
Our Team Strengths
We provide the services and strategies that are essential to a significant estate:
Investment management
Brokerage services
Municipal bond strategy
Tax-sensitive trust and estate planning services
Alternative investments**
Single stock risk management
Pre-IPO and pre-merger planning
Philanthropic giving
Cash management
Customized credit and lending
Next-generation education



________________________________________
Meet the team
John McNamee is registered to do business in : AK, AL, AR, AZ, CA, CO, CT, DC, DE, FL, GA, HI, IA, ID, IL, IN, KS, KY, LA, MA, MD, ME, MI, MN, MO, MS, MT, NC, ND, NE, NH, NJ, NM, NV, NY, OH, OK, OR, PA, PR, RI, SC, SD, TN, TX, UT, VA, VI, VT, WA, WI, WV, WY
Daniel J. White Jr. is registered to do business in : AR, AZ, CA, CO, CT, DC, DE, FL, GA, HI, ID, IL, MA, MD, ME, MI, MN, MO, MT, NC, NJ, NM, NV, NY, OH, OR, PA, SC, TN, TX, UT, VA, WA, WI, WY