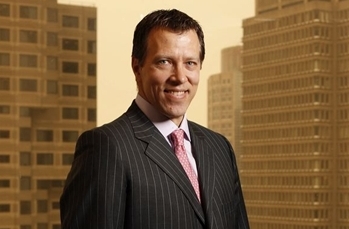 About us
The McConnell Group
The McConnell Group provides wealth management services and strategies to a select group of ultra affluent families and individuals. Located in Boston we serve clients located throughout the United States and with wealth derived across a range of industries. The majority of clients we serve are business owners/entrepreneurs, corporate executives and partners at venture capital or private equity funds. Whatever the source of their wealth clients are drawn to our goals based wealth management capabilities, customized investment approach, attentive service and unwavering focus on their satisfaction. We purposefully limit our number of clients in order to foster relationships based on intimacy and responsiveness. As a result clients come to know us well and we make it our business to know them well.
Core Competencies
Our core competencies are investment management, wealth transfer planning and offering access to family office services. By addressing these three priorities we seek to integrate and enhance the varied elements of a client's financial life. As Private Wealth Advisors our primary mission is to preserve and grow client wealth; we devise global asset allocation strategies and investment portfolios that align with a client's investment objectives, risk thresholds and cash flow requirements. As wealth transfer planners we seek to understand our client's unique desires with regard to lifetime giving, family legacy planning and philanthropic intent and to formulate a multigenerational wealth transfer strategy guiding its implementation in concert with external legal and tax counsel. When providing access to family office services we strive to streamline and organize a client's financial life often tackling time consuming administrative tasks such as check writing and bill payment. By freeing clients from the day to day burden of their finances we aim to restore precious free time that they can use to enjoy the family, business and leisure pursuits they find most rewarding.
An Institutional Perspective
As a team we draw upon our complementary and diverse institutional investment backgrounds to develop customized allocation strategies and implement global portfolios across a range of asset classes. We begin each client engagement by developing a keen understanding of a family's financial situation. We then construct a customized financial framework that harnesses the breadth and depth of Merrill Lynch's global resources and worldwide capabilities. As seasoned practitioners we employ a tax efficient endowment investment model for client portfolios; we deem preservation of purchasing power as a chief priority and will opportunistically pursue growth in purchasing power only after accounting for the effects of inflation, taxes and spending a client's core holdings. We employ an open architecture investment platform that evaluates, integrates and monitors investment strategies wherever they are housed. We have detailed and nuanced knowledge of a variety of asset classes including public equity, fixed income, real estate and alternative investments such as hedge funds and private equity.
Some or all alternative investments may not be suitable for certain investors.
Addressing the Complexities and Opportunities of Wealth
We offer a broad range of wealth management and private banking services:
Investment management
Concentrated equity and restricted stock management
Estate planning strategies
Tax efficient financial management
Philanthropic planning
Financial education/multigenerational involvement
Life insurance planning
Trust administration/services
Home Financing, through Bank of America, N.A.
Access to family office services

Asset Allocation does not ensure a profit or protect against loss in declining markets.

Neither Merrill Lynch nor its Financial Advisors provide tax, accounting or legal advice. Clients should review any planned financial transactions or arrangements that may have tax, accounting or legal implications with their personal professional advisors.
Meet the team
Thomas McConnell is registered to do business in : AZ, CA, CT, DE, FL, GA, IL, IN, MA, MD, ME, MI, MN, MT, NC, NH, NJ, NY, OR, PA, RI, SC, TX, VT, WA
Bob Joyce is registered to do business in : AZ, CA, CT, DE, FL, GA, IL, IN, MA, MD, ME, MI, MN, MT, NC, NH, NJ, NY, OH, OK, OR, PA, RI, SC, TN, TX, UT, VA, VT, WA