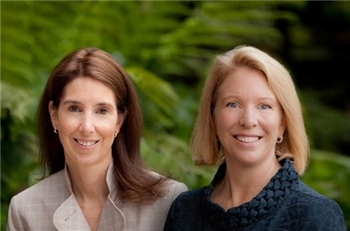 About us
The Killea Giles Team
The Killea Giles Team provides wealth management services and strategies to a select number of ultra affluent clients. Located in Palo Alto, California we serve clients throughout the United States who value our personalized attention, collaborative approach and unwavering focus on their satisfaction. As of December, 2015, we oversee more than $2 billion in assets for approximately 50 families. We purposely limit our number of client engagements to engender an atmosphere that is intimate, individualized and discreet. Our notable record of client retention and referrals is our most cogent and meaningful barometer of success.
The Clients We Serve
We work with private business owners, chairmen and CEOs of technology and life science companies, other Section 16 executives and directors, venture capitalists, entrepreneurs and real estate owners. Clients also represent first generation wealth, inherited wealth, divorced clients and multigenerational families. We inherently recognize that each client is different and cater our services to create highly customized and nuanced wealth management strategies. We work closely with clients to define their long term financial goals, lifestyle needs, risk thresholds, legacy objectives and philanthropy interests. By recognizing the distinctive profile of each client we are better positioned to respond to the complexities and opportunities that accompany significant wealth.
Our Value to Clients
We offer rigorous investment analysis, exceptional client service, fee transparency and full disclosure and accountability. Our key tenets are open communication, continuing client education to facilitate well informed decisions, sound wealth stewardship and client privacy. Above all we provide the personal attention and high level of service that significant wealth merits. Our success is predicated on client success.
Our Scope of Services
We offer expansive, interdisciplinary financial strategies and services. We supplement our offerings with those of Merrill Lynch specialists who provide advice that is tailored to clients' specific needs and circumstances. Moreover we work with clients' external tax and legal advisors to streamline, integrate and coordinate the unified pursuit of financial goals. As stewards of client wealth we seek to relieve clients of day to day management of their finances so that they can regain precious free time returning to the family, business and leisure pursuits they find most gratifying.
Our Offerings
We focus exclusively on ultra affluent clients. Accordingly we have particular depth in the services and strategies most needed by affluent families:
Investment management
Concentrated stock management and 10b5-1 plans
Access to banking and lending services
Trust and estate planning services
Philanthropy
Access to family office services
Tax efficient strategies
Meet the team
Hilary Giles is registered to do business in : AZ, CA, CO, CT, FL, GA, ID, IL, MA, ME, MI, NC, NJ, NV, NY, OR, PA, TN, TX, VT, WA, WI, WY
Suzanne W. Killea CFA is registered to do business in : AZ, CA, CO, CT, FL, GA, ID, IL, MA, ME, MI, NC, NJ, NV, NY, OR, PA, TN, TX, VT, WA, WI, WY