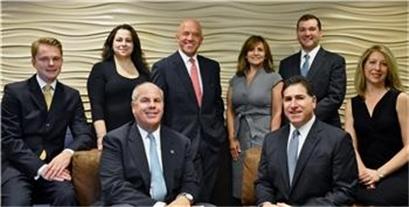 About us
Our Professional Profile
Founded in 1994, The Donnell, Phillips & Berkowitz Group, a team of private wealth advisors and dedicated financial professionals, have worked together to address the complex wealth management affairs of select corporate executives, business owners and families. We offer the best of both worlds – the personal attention of a boutique with an array of integrated wealth management, lifestyle and concierge services coupled with access to the global resources of Merrill Lynch.

Clients engage us because we offer a focused and disciplined approach that centers on personally meaningful goals. We synthesize our experience and the insight of Merrill Lynch specialists to craft strategies that are outcome driven and customized to client priorities. It is our belief that sound investment management begins with a rigorous discussion of a clients' investment preferences – risk tolerance and time horizon. We help implement an investment strategy that can be maintained with confidence over time - regularly monitoring progress as we work to satisfy the needs and aspirations of the client.

Located in Greenwich, Connecticut, we serve clients throughout the United States. We invite prospects to contact us and welcome the opportunity to learn more about their wealth management needs.
Meet the team
Marc Berkowitz is registered to do business in : AZ, CA, CO, CT, DC, DE, FL, GA, IL, KS, MA, MD, ME, MI, MN, MO, NC, NH, NJ, NY, OH, OR, PA, RI, TN, TX, VA, VT, WA
William Donnell is registered to do business in : AZ, CA, CO, CT, DC, DE, FL, GA, IL, KS, MA, MD, ME, MI, MN, MO, NC, NH, NJ, NY, OH, OR, PA, RI, TN, TX, VA, VT, WA
Joseph Byrne is registered to do business in : AZ, CA, CO, CT, DC, DE, FL, GA, IL, KS, MA, MD, ME, MI, MN, MO, NC, NH, NJ, NY, OH, OR, PA, RI, TX, VA, VT, WA