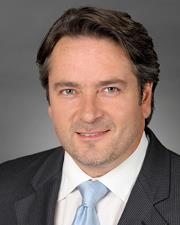 About us
Our Investment Philosophy
Risk management is fundamental to successful investing. We concentrate on preserving wealth while seeking investment opportunities that have the highest potential relative to underlying risk. We use traditional and alternative investments in building portfolios tailored to client goals. As a Private Banking & Investment Group team we integrate sophisticated solutions based upon the clients risk tolerance, time horizon, liquidity needs and overall investment goals which many are limited to affluent and institutional investors.
Some or all alternative investments may not be suitable for certain investors.
Our Focus
The Bollenbach Team works with affluent families to establish and maintain a pragmatic approach to wealth management. By harnessing the global power and renowned capabilities of Merrill Lynch and Bank of America we address the needs of clients and their families. We focus on developing financial strategies that integrate professional goals, estate planning objectives, family dynamics, time horizons, lifestyle needs and other personal factors. Our ultimate goal is to achieve a streamlined, thoughtful and disciplined wealth management strategy that defines specific financial objectives and provides a road map for their attainment. We advise a handful of investors who are Fortune 500 executives, entrepreneurs, private investors, family businesses and entertainment personalities.
Our Investment Selection
With the vast array of financial products and vehicles available investors rely on our due diligence to select investments that address their needs. We continuously evaluate portfolio managers to gauge their performance and operational soundness. Our selection criteria are rigorous.
Proven track record of strong investment performance in varied markets
Team stability and cohesiveness with long term tenures of key personnel
Sound risk management approach that mitigates downside risk
Our Competitive Edge
The Bollenbach Team is specially trained to address the financial complexity that accompanies significant wealth. We recognize that affluent clients require sophisticated solutions based upon the clients risk tolerance, time horizon, liquidity needs and overall investment goals. We offer an approach that is personal, powerful and distinctive marked by the following characteristics:
Intimate one on one relationships so we can understand the core values of each client and provide customized advice that addresses individual needs
Advice from a highly experienced wealth management team who follow a rigorous training and internal accreditation process highly focused on the complex financial needs of ultra high net worth clients
Full access to the combined global resources of Merrill Lynch and Bank of America which are usually reserved for the world's largest institutional investors and include one of the financial industry's most robust selections of investment offerings
Broad depth of services with solutions based upon the clients risk tolerance, time horizon, liquidity needs and overall investment goals to help preserve financial independence, structure family legacies and direct capital to reflect each client's values and goals
Open, accessible and transparent relationships designed to help our clients feel confident and secure that we are working in their best interest
Meet the team
Christopher Bollenbach is registered to do business in : CA, DE, FL, KY, MD, NC, NJ, NY, TN, TX, WI