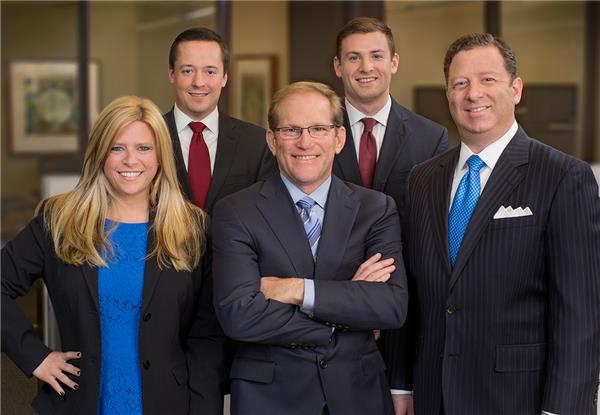 About us
Overview
The Baldwin Marcovici Group is a wealth management team within the Private Banking and Investment Group at Merrill Lynch. Located in Chicago we work with ultra high net worth clients who have distinctive opportunities and complex needs; many are entrepreneurs, business owners, senior executives and affluent families.
Established in 1993 our team leverages our own extensive experience and a robust network of Merrill Lynch specialists to advance client goals and priorities. We exclusively work with affluent clients intensifying our understanding of this select client base.
Our Emphasis on Lifestyle Objectives
We begin our client relationships by assessing the personal priorities, circumstances, investment personalities and goals that are unique to each client. We then focus on the client's income and lifestyle objectives as the anchor of our approach. By focusing on this parameter first we develop a nimble wealth management strategy that allows a client to pursue his or her goals in varied economic environments. We view income preservation as a critical task of wealth management; we have deep seated respect for the years of effort that clients have spent in building their wealth.
Our Ingrained Service Ethic
Our team develops long term client relationships that are grounded in personalization, coordination and a commitment to extraordinary service. We offer stability and insight combined with a relentless desire to anticipate client needs and exceed expectations.
We invite prospects to contact us about their wealth management needs.
Our Holistic Perspective on Wealth Management
We recognize that wealth management encompasses more than investment management. Our team looks to help clients advance their wealth strategy on multiple fronts: trust and estate planning strategies, customized credit and lending, philanthropy, intergenerational education and family office services. We also work with clients' external tax and legal advisors coordinating cohesive action that reflects the priorities and preferences of each client. We delineate customized, multigenerational strategies that enact lifelong processes for building and preserving wealth. Throughout our efforts we consider both sides of a client's balance sheet seeking to add value by addressing gaps and capitalizing on opportunities.
Meet the team
Patrick Baldwin is registered to do business in : AZ, CA, CO, DC, DE, FL, GA, HI, ID, IL, IN, KS, KY, LA, MA, MD, MI, MN, MO, NC, NE, NJ, NV, NY, OH, PA, SC, SD, TN, TX, VA, VT, WA, WI, WV, WY
Michael R. Marcovici is registered to do business in : AZ, CA, CO, DC, DE, FL, GA, HI, ID, IL, IN, KS, KY, LA, MA, MD, MI, MN, MO, NC, NE, NJ, NV, NY, OH, PA, SC, SD, TN, TX, VA, VT, WA, WI, WV, WY